Tom Bell Fine Art Photography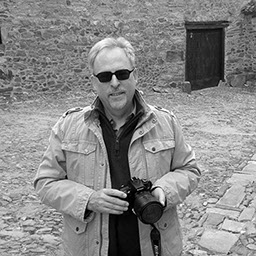 Tom Bell Fine Art Photography
Tom Bell is a multiple international award-winning fine art photographer, residing in southern Illinois. He has been a photographer most of his life and has been involved with digital imaging since the early 1990s. He is known for his cultural photographs of Mayan Indians in Guatemala, in addition to landscapes and other fine art images in Guatemala, the United States, and Europe.
Tom has won numerous international awards including the Versace Award for Photographic Excellence, the Prix de Photographie de Paris, the Black & White Spider Awards, and the Worldwide Photographic Gala Awards. You can view a short YouTube video of his fine art photography below. His recent interview on the PBS TV program Expressions is here. He also designed and produced this website.
Tom is available for assignments throughout the world if the job aligns with his goals and artistic vision. He is also available for one-on-one or small group training. Prospective clients should minimally have moderate camera and Photoshop skills. Inquiries can be made to: tom@tombellart.com.
Purchase a Fine Art Print
You may contact Tom directly for availability of prints. Signed and numbered fine art photographs are produced in limited editions of no more than twenty. Prices start at $250 for 8" X 10" prints and go up to $2500 for 24" X 36" prints. Please contact: tom@tombellart.com.
This website and all photographs herein are protected by copyright.
Copyright © 2015 Tom Bell Fine Art Photography